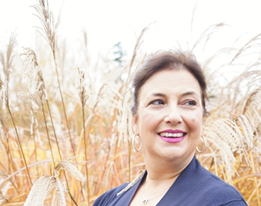 ASHMINA MANOLIDIS ND
NATUROPATH AND CRANIOSACRALPRACTITIONER & REFLEXOLOGIST
Ashmina followed in the footsteps of her father, a leading Osteopath. Her love for treating, caring and helping people improve their lifestyle, enabling them to deal with a challenging world to ultimately live a joyful life to the fullest was inspired from a young age.
Ashmina graduated from Sydney College of Naturopathy in 1984 and the University of Melbourne in 1988 starting her lifelong career as a Naturopathic Physician. Together with her husband, who is also a Naturopathic Osteopath, they raised a family while supporting the health of communities around them. Over the past 40 years they have set up Naturopathic & Osteopathic practices in Melbourne and Athens before settling in the UK. In more recent years Ashmina has worked for Aman Resorts and the Connaught Hotel in London before becoming a resident Naturopath at Heckfield Place.
Ashmina has a respectful hands-on approach with evaluation that may incorporate iridology and lifestyle coaching and advice with recommended supplementation and treatment. She is also an experienced reflexologist and craniosacral therapist, who studied under John Upledger, an Osteopathic physician most notably known in the massage-and-bodywork field as the developer of CranioSacral Therapy, founder and president of Upledger Institute International.  In her devotion and love of being in service to others, she aims to optimise health and support recovery.