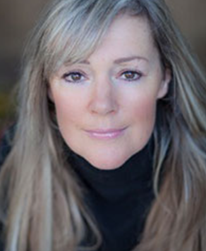 JENNIFER HARPER-DEACON ND
Ketogenic Naturopath
Jennifer Harper-Deacon is a qualified and registered naturopath, specialising in the ketogenic diet and exogenous ketones, nutrition and herbal medicine.
In practice, her multi-disciplinary approach blending Western complementary, traditional Eastern, naturopathic, and functional medicine along with energy rebalancing has created a powerful system encouraging healing on all levels.
Jennifer has helped a vast cross-section of patients over the years who have come to her suffering with hormonal imbalances, pain, digestive disorders, stress and depression, fatigue, and immune disorders, to professional athletes including Olympic medallists, international rugby players, Ryder Cup and major world championship golfers who just wish to be at the top of their game on every level possible.
Jennifer leads the Reconnect
On the following Dates
25th – 27th April 2022 TBC
27th – 29th June 2022 TBC
22nd – 24th August 2022 TBC
24th – 26th October 2022 TBC
(for Jennifer - No consultation rates to be displayed, reconnect package only)