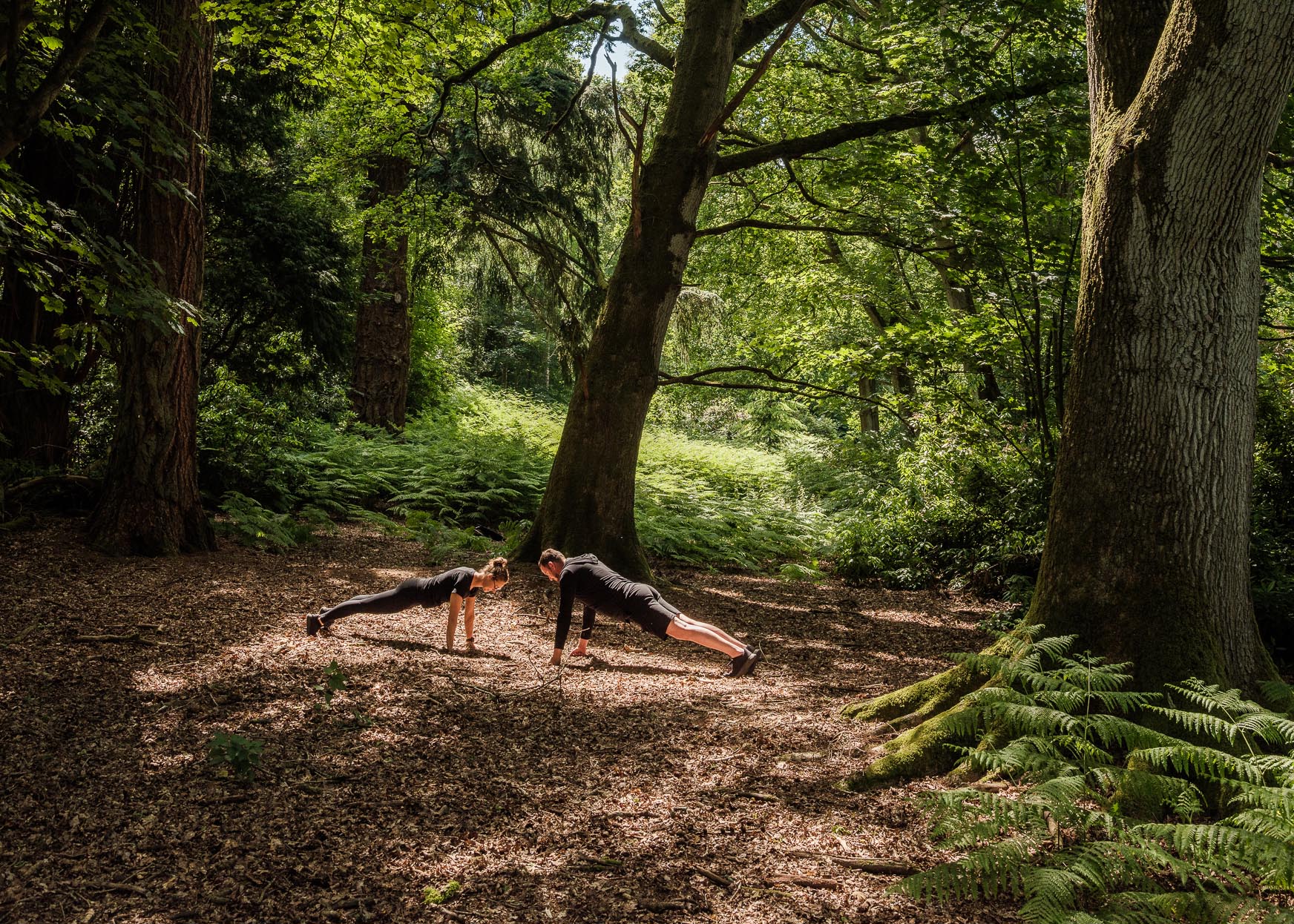 A space
to REBALANCE
our
perception
of
TIME.
Centred
in
a landscape
where
time SLOWS
Movement
Movement means more than just exercise; it is a fundamental aspect of life. Mindful movement affects every part of our body's functions.
It supports healing and recovery.
It helps to prevent injury. Keeping our body mobile is key to a healthy life.
MOVEMENT IN NATURE

Re-energise and refocus through moving your body in the Great Outdoors. From our signature Woodland Movement to lengthen, strengthen and tone the whole body to the exciting challenge of Wild Water Immersion.

COLD WATER IMMERSION

A chance to offer yourself an experience to plunge into the benefits of cold-water exposure, this session involves a short warm-up and a paced walk or jog to our beautiful Lower Lake. Here you will be guided through a series of stretches, breathing exercises and cold water science before taking a dip.

FOREST BATHING WALK

Embodying the Japanese art and practice of Shinrin-Yoku, this guided walk invites you to learn more about the Forest, take some time to breathe deeply and connect to your senses, contemplate your surroundings, and practice mindfulness and meditation-based exercises.

Group Movement Classes

60 MINUTES FROM £35

90 MINUTES FROM £50

COLD WATER IMMERSION

FOREST BATHING WALK

SAUNA MEDICINE

WOODLAND MOVEMENT

HIMALAYAN BREATHWORK

 YOGA

MEDITATION

PILATES

 

PERSONAL TRAINING AND PRIVATE MOVEMENT CLASSES

60 MINUTES £110

90 MINUTES £150

All of our group movement classes along with Pilates reformer and Farm Fit can also be booked as private movement sessions. We also offer one-to-one personal training, tailored to each guest's specifications. Guided bike rides and runs around the beautiful estate can also be arranged.

 

MOVEMENT SPACES

THE BOTHY FEATURES A CAREFULLY SELECTED RANGE OF FITNESS EQUIPMENT INCORPORATING CLASSICAL DESIGN. CARDIO EQUIPMENT AND WEIGHT TRAINING TOOLS ARE AT HAND FOR AN OPTIMAL FULL BODY WORKOUT.

A STUDIO AND MOVEMENT TERRACE WELCOMES YOU WITH A THOUGHTFUL VARIETY OF HOLISTIC CLASSES FROM YOGA TO PILATES AND MEDITATION.